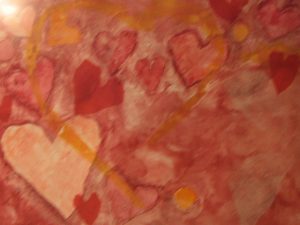 Addresses
Dr. Laughlin's offices are conveniently located close to the highway for easy access.
locations
:
390S. Potomac Way, Suite C Aurora, CO 80012
The primary location is just west of I-225 and E. Alameda Avenue, across the highway from the Town Center at Aurora mall.

NEW LOCATION – starting 2/5/19!
Encounter Church, 3rd Floor
6825 S Galena Street
Ste 303
Centennial, Colorado 80112
Get in Touch
To learn more about how you may be able to start counseling with Dr. Laughlin, you are invited to call her today. She looks forward to the possibility of working with you on your healing journey.
Phone
720-772-7474
If you are in crisis and it is after business hours, please call this number for 24/7 help: 1-844-493-TALK (8255)
Email
aboundingheartcounseling@gmail.com
Please note the following information when considering emailing as a method to contact Dr. Laughlin:
It is important that you are aware that e-mail communication can be relatively easily accessed by unauthorized people and hence can compromise the privacy and confidentiality of such communication. E-mails, in particular, are vulnerable to such unauthorized access, due to the fact that servers have unlimited and direct access to all e-mails that go through them. Non-encrypted e-mail is vulnerable to unauthorized access. Please notify Abounding Heart Counseling if you decide to avoid or limit, in any way, the use of e-mail. Unless I hear from you otherwise, I may communicate with you via e-mail when requested, necessary or appropriate. Please do not use e-mail for emergencies. While I check my phone messages during the day when I am in town, I do not always check my e-mails daily.